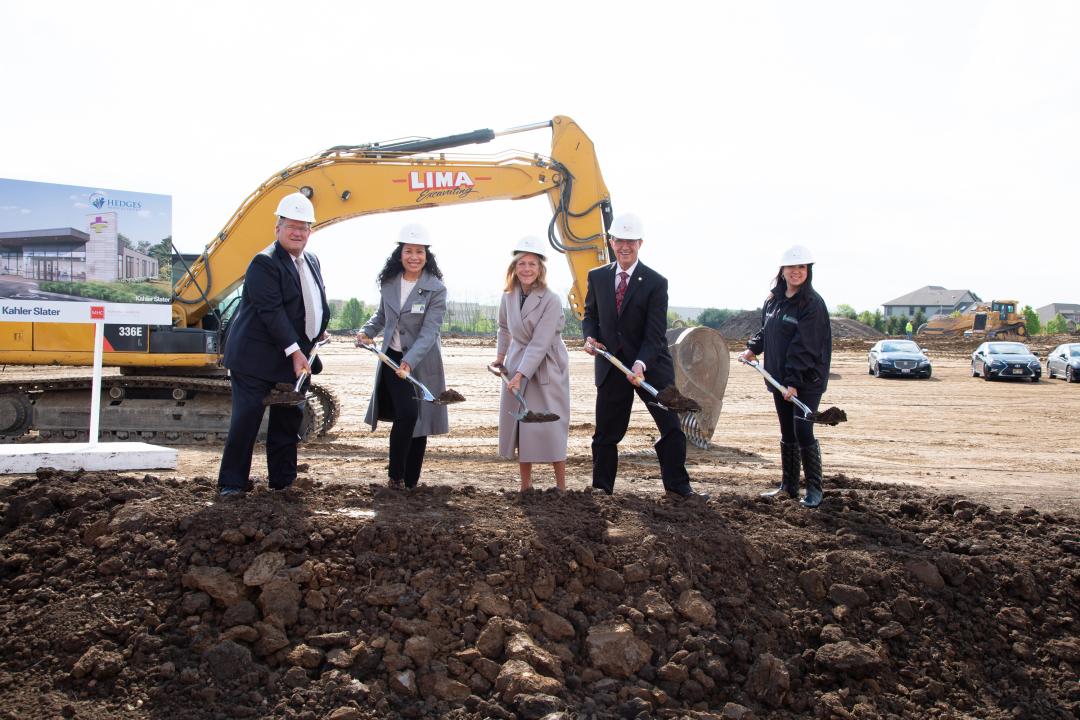 Silver Cross Hospital broke ground on May 7, 2021 on their new 20,000 SF Outpatient Care Center in Mokena, Illinois. Located at the corner of U.S. Route 30 and Owens Road, the single-story medical office building will provide urgent care services and physician offices to the surrounding community. The future facility is the first phase of Silver Cross Hospital's vision for a comprehensive medical campus in Mokena. The site has been master planned for additional services to be developed on an adjacent 5.6-acre parcel.
Joining in the ceremony were Silver Cross Hospital President and Chief Executive Officer Ruth Colby, Mokena Mayor Frank Fleischer, Mokena Chamber of Commerce Executive Director Melissa Fedora, Hedges Clinic President Dr. Julie Limon and Dave Arnold, Executive Vice President of Irgens. 
The developer for the new medical office building is Irgens, who will provide professional property management services to assist Silver Cross in their goal of providing the community with the best quality health care. Kahler Slater based in Milwaukee is providing architectural design services.  The Mokena Outpatient Care Center is scheduled to open in Fall 2021.