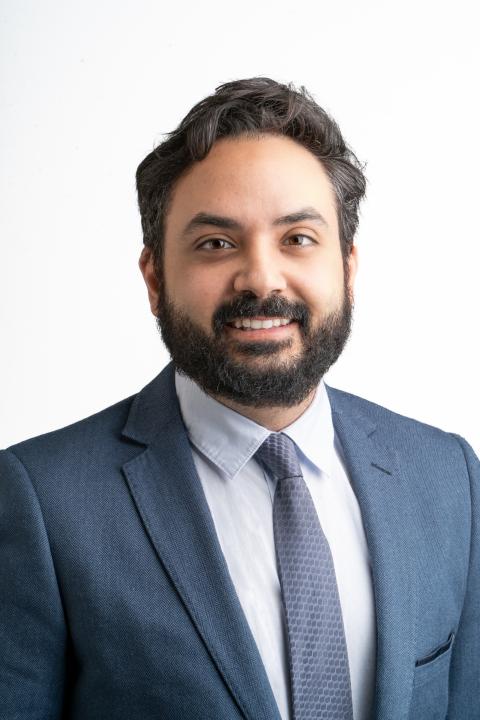 MORGAN HARBOUR ANNOUNCES THE ADDITION OF JOE HALLAK AS DIRECTOR OF SITE DEVELOPMENT
Morgan Harbour Construction welcomes Joe Hallak as Director of Site Development as he joins our firm's preconstruction and operations teams. Joe will be instrumental in assisting our client's site planning efforts and feasibility studies using his diverse background in site development and project design.
Joe brings a depth of experience to assist our clients in navigating the complexities of developing industrial and commercial sites.  His previous experience with national real estate services firms will bring tremendous value to streamline site development processes for both speculative building developments and build-to-suit facilities for our market base.  Joe will define and direct methods of due diligence management, early life cycle budgeting and preliminary scheduling to guide strategy and planning decisions for our firm and clients alike.
Joe brings 11 years of experience in site development and feasibility objectives with industrial and manufacturing pursuits. Most recently, he was with JLL as Development Manager in their Project Development Services Group and also with Becknell Industrial serving as Senior Project Engineer. He earned his Bachelor of Science degree in Civil Engineering from the Illinois Institute of Technology in Chicago.
"We are thrilled to bring Joe into our organization," said Ben Warriner, CEO of Morgan Harbour. "He will bring his focused expertise to this new role, helping to further the strategic expansion of our company throughout the Midwest and Mid-Atlantic. We anticipate Joe playing a pivotal role in maintaining and cultivating strong business relationships with our growing cold storage, warehouse/distribution, manufacturing, and logistics client base."  He will be based at our headquarters office in Willowbrook, Illinois.
"I am very fortunate to have the opportunity to be a part of the Morgan Harbour team," said Hallak. "I look forward to helping them deliver exceptional insight during project pursuits and maintaining a high level of service to their clients, all while expanding into new markets."
Said Warriner, "The addition of Joe to our team furthers our value-added philosophy at MHC. His expertise offers our clients a resource in navigating the dynamics of sites they intend to build on. We anticipate Joe will progressively impact the goals and success of both MHC and our clients and be a key addition to our growing team of talented professionals".